Donald Trump became the first US President to be impeached twice.
Trump was charged with inciting a violent insurrection against the U.S. government, as 10 members of the president's party joined the Democrats to charge him with high crimes and misdemeanors.
Donald Trump Urges Americans To Be 'United'
President Donald Trump urged Americans to be "united" and avoid violence in his first comments after being impeached Wednesday.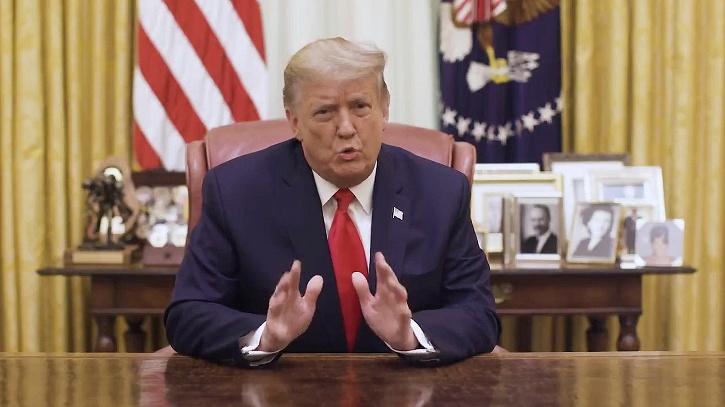 In his videotaped speech, Trump said that he was "calling on all Americans to overcome the passions of the moment and join together as one American people. Let us choose to move forward united for the good of our families."